I Spit on Your Grave III: Vengeance is Mine
Efter att ha blivit brutalt överfallen, ändrar Jennifer Hills sitt namn till Angela, flyttar till New York, och ansluter sig till en stödgrupp i förhoppning om ett bättre liv. Men när hennes nya väns mördare går fri, kommer Jennifer göra vad hon kan för att hämnas.
Details of Movie
Filmen tillgänglig i:

Danmark

Norge

Sverige

Typ av streaming:

AVOD (Ad-Supported Video On Demand)

EST (Electronic Sell-Through)

FTV (Free-to-View)

PTV (Pay-per-View)

SVOD (Subscription Video On Demand)

TVOD (Transactional Video On Demand)

Undertexter:

Danska

Finska

Norska

Svenska
Fun Facts of Movie
Featured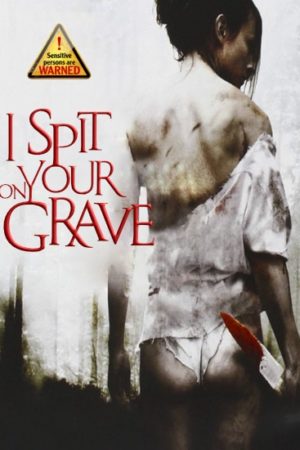 Hon har precis stympat, mördat och lemlästat fyra män, men ingen jury i världen skulle någonsin förklara henne skyldig.Jennifer är en ung författarinna som lämnar sitt hem på Manhattan för att skriva sin första roman ute på landet. Hon hyr en avlägsen stuga vid sjön där hon i lugn och ro ska samla inspiration. Saker kunde inte vara mer perfekt … tills en solig dag då fyra män förändrar hennes liv för alltid.Gång på gång våldtar och misshandlar de henne så brutalt att hon inte ens kan stå på sina egna ben. Och när de lämnar henne är det för att dö. Men de ska komma att ångra vad de gjort. För Jennifer överlever, och när hon har återhämtat sig blir männen varse om att våldtäktsoffer inte alltid vill fly sina förövare – vissa ger igen.
Featured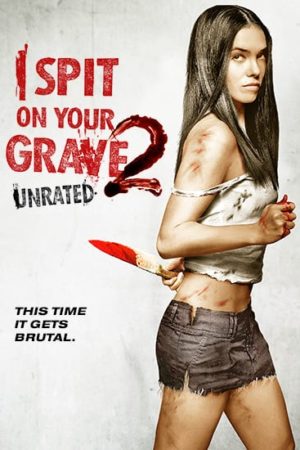 Jessica har flyttat till New York, där hon försöker försörja sig som modell. Men när en fotosesssion slutar med att hon, våldtagen och torterad, vaknar levande begravd i ett främmande land får modelldrömmarna ett abrubt slut. Nu handlar allt om hämnd. Och den kommer att bli brutal.